Skin Care
Epionce®
Epionce® is a medical-grade skin care line that was formulated by a practicing dermatologist. Created from the best skin care botanicals, it is safe, effective and gentle.
Epionce® formulas are botanically based and optimized to improve skin function by reducing inflammatory factors while improving barrier strength.
It is the only skin care line that has undergone clinical trials to prove effectiveness.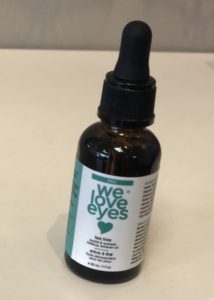 We Love Eyes
We Love Eyes® is an optometrist-forumlated eye makeup remover containing tea tree oil. Tea tree oil helps promote eyelid health and prevents growth of bacteria and parasites that can lead to blepharitis.
We Love Eyes® is non-irritating, vegan, cruelty free, sulfate free, gluten free, paraben free, formaldehyde free, preservative free and contatins no fake fragrances.